oh hai these are some pretty jewelleries I would like thx:
Disney couture Pocahontas necklace. It is a compass inside!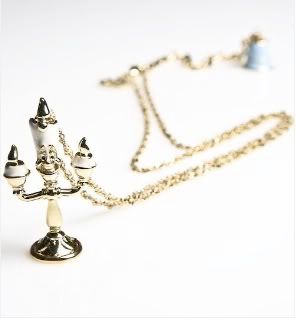 DC Lumiere necklace!!! My favourite. MAJOR, MAJOR WANT.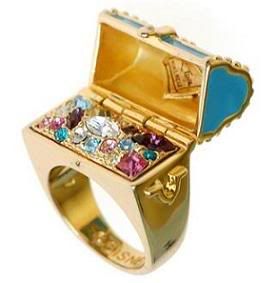 DC Treasure Chest ring. Wish it fit me.
Pretty DC Tinkerbell pearl necklace. I already have the silver cut-out crawling Tinkerbell, but this is also amazing.
Also, list of some things I would want, but already have (thus making me very happy):
- watermelon/pineapple frosty fruit
- at least two trashy tabloid mags (today Grazia and Famous made the cut. Tomorrow must get Ok though because the new one comes out on Friday, so mustn't miss out).
- some time off from uni and no essays due til October 30th.
- trip away from Sydney next week. Ok so it's just Wagga but it's AWAY. And I get to see Erin. And get drunk. And sleep in a dorm!
- an opportunity to see my cousin's baby. He will be spending the next two days at my aunty's house which is just around the corner so I will finally get to hang out with him again.
Yay.
P.S. One non-yay: really would like my left wrist to stop being in agonising pain. It hurts very much. And having it bandaged helps but is annoying. Fix yourself, wrist! Or else.