I know I talk a lot about shoes and jewelery but I do also have other interests. Like dresses. I am always on the hunt for another perfect dress and if I had the $$$ and the ass for these, I would be a happy lady. Enjoy mes amies x
Digital Prints
I have mentioned before that I don't like to wear colour. The most vibrant my outfits get extends to a fluro orange nail or a purple pair of Miu Miu platforms. I.e. accessories. I will make the choice to go bold with accessories as I need them to liven up my monochromatic wardrobe. However, lately I have been swept away by the digital print trend. It started with Marios Schwab last year and my obsession has only intensified. My faves: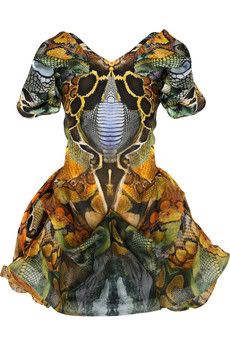 Alexander McQueen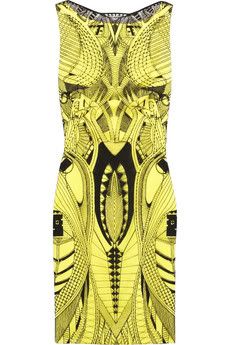 Again, Alexander McQueen (miss you, love you)
Willow. Is this even digital print? Do I even care? Looks stunning.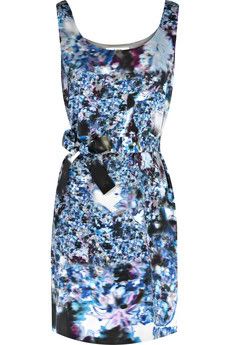 Erdem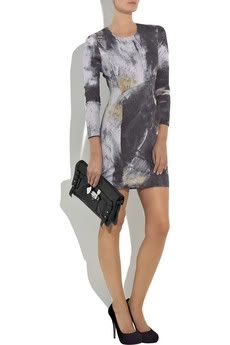 Helmut Lang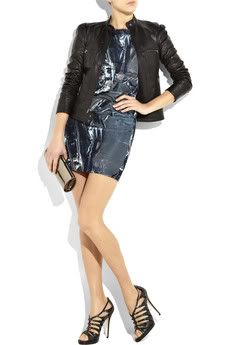 More Helmut Lang (I would have chosen different shoes though. Probably a black Burberry platform or DVF wedges)
Josh Goot
McQ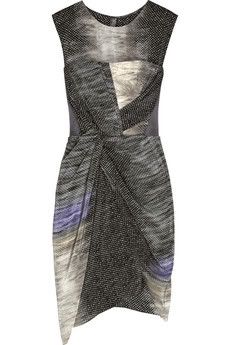 Peter Pilotto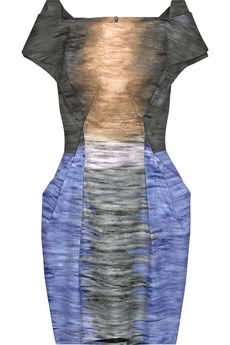 More Peter Pilotto. I die.
As you can see, digital prints are the perfect choice of colour for those you are chromatically-challenged. I tend to wear a lot of black, I like the way it flatters the body, I like its edginess, I like its timelessness. But fuck me, digital prints are so tough and hot and kind of explosive, I am totally converted.
3.1 Phillip Lim
I have a love affair with Phillip Lim dresses. They are perfect party dresses, but they are also incredibly versatile. And pretty. Would very much like to purchase each and every one of these from net-a-porter right now.
This is toootally a Sienna Miller dress, am I right? Although she may have already had a gold sequin moment. Ok, I'm pretty sure she has. But I would forgive her for having another.
Sigh. The perfect white lace dress. Love love love. In an English rose, sun-dappled courtyard, picnic-on-the-grass with Ryan Gosling kinda way.
I know this dress looks entirely ordinary. However I love it. It is pretty, yes, but you can also wear it a hundred different ways. With a pair of heels for a cocktail party. With flats for a day of shopping (in New York, obviously, not Sydney). With tights and boots on a pub crawl/trashy club trail. At a red-carpet premiere. With a black leather bomber jacket for the model-off-duty look. With a tuxedo jacket for the Gwyneth Paltrow "look at my amazing legs, did you forget I was hot?" look. Read: ANYWHERE.
Cannes
It's warm on the other side of the world and while looking at pretty dresses last night, a painful desire to be on the French Riviera with Ryan Gosling overcame me. This is what I would wear if we were dating and I went with him to Cannes last week and it was hot and beautiful and I was hot and beautiful (duh, coz I would be banging Ryan G).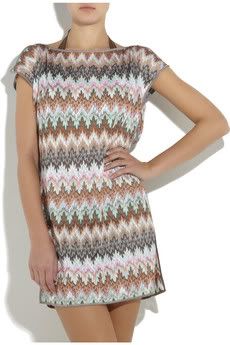 I don't even LIKE Missoni usually but I could soooo wear this while sight-seeing around France.
Marc Jacobs presents: The Perfect White Summer Dress!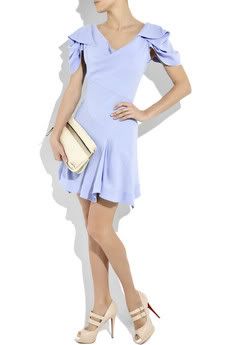 Vivienne Westwood
Vivienne Westwood
Oh and let's not forget some fancy McQueen for when Ryan takes me out to fancy French dinners.
LBD
We all have one. We are all always searching for a possible replacement in case our current fave lbd turns to threads and falls apart due to constant wear-and-tear. So here are some viable options.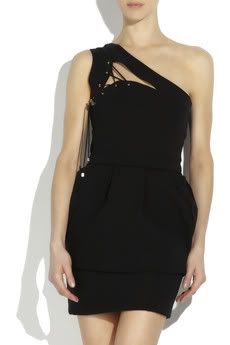 Preen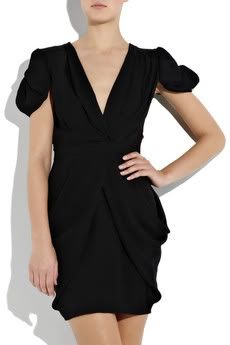 Miu Miu
Alexander Wang
With each of these, you could throw on a leather biker jacket, a tuxedo jacket, a sequined blazer, a winter cape, tights, etc. They are perfect.
Alas, Escape Time is over. Now I return to my thesis, waiting for Mr. Computer Man to come and fix my computer, getting back out of pjs and going grocery shopping. It was nice while it lasted.