Whoops! It seems there were some glaring oversights on my part yesterday when I posted a blog about sexy boys I had sexy thoughts about. That's what happens when you don't use a notebook with your ideas in it Aph! Yes, I have a notebook with blog ideas. I take this thing very seriously you know. It does, after all, take up a LOT of my time that I should be spending on my thesis.
So, my apologies. Here are some lads I meant to include yesterday but sadly slipped my mind. Enjoy. Again.
Robert Pattinson
DUH HOW COULD I FORGET RPATTZ? I guess because he's so a part of my consciousness that he barely even registers anymore? I don't know. But I feel awful coz he was my number one for a long time. Sorry baby, but now Jakey G occupies most of my daydreams. BUT I STILL LOVE YOU. DESPITE YESTERDAY. SORRY.
Hamish Blake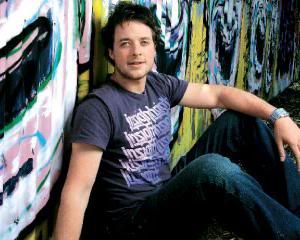 Funny, cute, a bit of a bimbo - Hamish ticks all the boxes. Seriously his dimply smile is so endearing, I can watch him on any crap Australian T.V. show. And I'll tape it too.
The Two Hot Wolves aka Alex Meraz and Chaske Spencer
I did some homework this time and Googled the names of the actors who play these fit characters. They back up Jacob verrry nicely indeed. And, no, Taylor Lautner doesn't get a spot in this post. Is he still 17? I don't want to be put on a government list, it feels wrong to lust over him. And a little bit dirty.
Barack Obama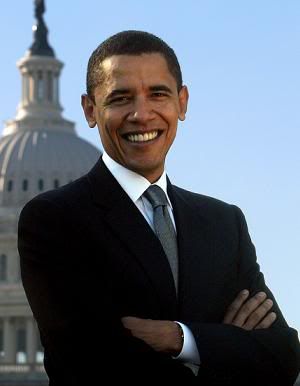 Yeah, I'd tap that, Mr. President. He is so sexy. When he called Kanye a "jackass" I thought I would combust, I loved hearing him swear so, so much. Yes, you can baby.
Bear Grylls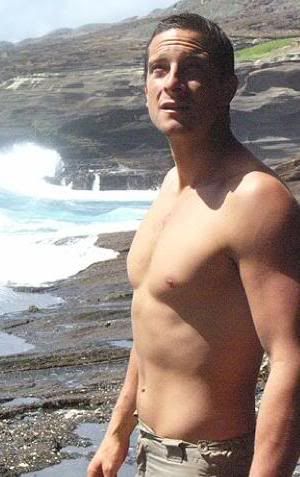 You'd think watching him eat the head off a live snake or skin a sheep and wear it's skin as a sleeping bag would turn me off Bear but NO. My lust is unwavering. I am loyally committed to this buff, insane, sexy-accented man.
David Tennant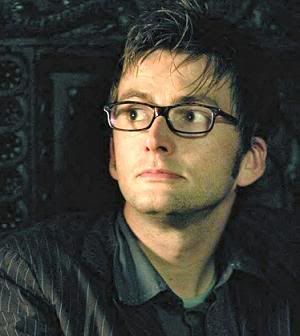 Sadly, I think he bats for the other team but he'll always be my Doctor Who. The episode with Madame de Pompadour kills my life. So sad and sweet. Mmm.
Hayden Christensen
I used to lurve Hayden circa "Star Wars" and "Life as a House". In fact, my cousin Anthea* and I used to obsess over him so much that she would stay up at all hours of the night and tape random eps of "Higher Ground" - a completely insignificant television series starring Hayden - and I would go over to her house most weekends and we would fangirl together. Good times. This is also for Nicola. Enjoy, lady x
Iker Casillas
Holy smokes. I became totally enamoured with Iker (Spanish soccer captain) after bearing witness to his totally hot, obsessive relationship with Sara Carbonero. Sara is a television host and ever since Spain's win they have been on a worldwide holiday and the pap shots of them are mesmerizing. I love them so much. While she was trying to interview him after their win he thanked her and got all emotional and she was all "s'ok dude, we can do this later" but he was like "NO I want to do this" and then...well, here it is:
Glynn Purnell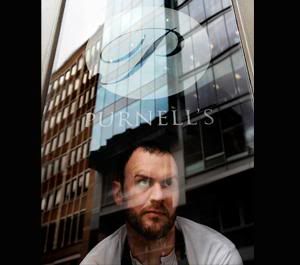 He's funny. He can cook. He owns restaurants and earns money. What more could a girl want? (You may have noticed a recurring theme btw: yes, for me, being funny is THE most attractive and important quality in a person).
Kevin Zegers
See: "Transamerica", "The Jane Austen Book Club". The whole time he is trying to seduce Emily Blunt in JABC I had to restrain myself from yelling at the screen "JUST DO IT YOU DUMB BITCH WHY ARE YOU STILL WEARING CLOTHES?!?!". I mean, imagine if he turned his sexy charms onto you: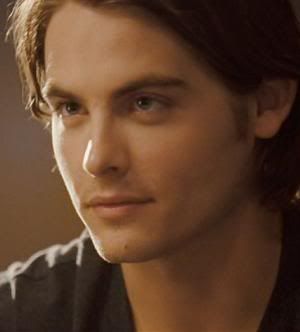 Boom.
Lucas Neill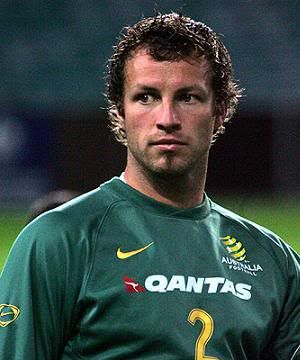 Oh hay baybee. Lucas helped me get through the World Cup. Just by looking like that.
Taylor Hanson
Yes, I still hold a torch for Taylor Hanson. Shut up, I'm not ashamed. He will always have a place in my heart, from MmmBop to eternity. Slam them all you want but at like 10, 12 and 14 or however old they were, they wrote their first album themselves. And played their own instruments. So, yes. In my mind, this crush is legitimated.
James Lance
Sexy British actor from "Absolute Power" and "Teachers" and should be more famous than he is. He is sooo gorgeous. See: his episode of "Never Mind the Buzzcocks": http://www.youtube.com/watch?v=vjYAHM7pXJg
McDreamy aka Patrick Dempsey but who cares about Patrick?
I know, I know. But before season 934687396 of Derek/Meredith back-and-forth, I loved him/them. So sue me.
Aaron Craze
Bad boy larrikin chef, studied under Jamie Oliver. I'll take one please.
Brad Goreski
Well, this one DEFINITELY bats for the other team but that doesn't mean I can't appreciate his hot male piece of ass-ness. And let's not forget my birthday when he sent me a bday message on twitter. OMG I love him. And all his clothes. And every time he makes fun of Taylor. And his bow ties/suspenders. Oh Bradley, let me be your hag to admire you up close xx
*Anthea has her own blog. You should read it, it's very cool and fashion-y and
she
is very cool and fashion-y: http://stylealbum.wordpress.com/